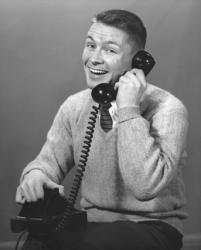 Consulting Services
Crescendo Communications brings more than 15 years of internet related consulting to the table.
Much like the front page, I used to update this page with a laundry-list of skills that my "company" could offer to your company as "services." But really, I am just a single guy who has done a lot of internet and media work.
A lot of what I would list here ends up out-of-date or scope. This year's VMware might be cool, and having "colocation" listed here might be very "last year."
So check out the stuff listed on my resume and linked-in profile. (On the right there.) I keep those current and those are the skills I bring to the table. Aside from that, ping me for more details. I'm always happy to talk.
© 1997-2021,
Crescendo Communications
Last updated Sat Oct 23 15:41:59 2021